Opportunities for New CDL A Drivers at PTP Transport
Opportunities for New CDL Drivers at PTP Transport
After you receive your CDL, it's time to start your career as a truck driver. Being a truck driver, like many careers, can have its challenges; driver shortages, pay issues, compliance, safety and accountability issues, outdated, unreliable equipment, and so on. PTP Transport understands the leading issues facing the trucking industry today, and we've taken the necessary steps to create an excellent culture and truck driving experience for our drivers. If are an experienced driver or you've recently received your CDL A, PTP Transport is a great opportunity for you.
Here's why.
We Value Our Drivers
We believe that drivers play a crucial role in keeping America moving. Therefore, PTP Transport provides exceptional driver benefits including healthcare, financial, home-based resets, bonuses and late model equipment. Through competitive salaries, benefits and mileage rates, PTP employees can advance and build a rewarding, lasting career in the trucking industry. We are continually evaluating our benefits package to offer our drivers the best driver benefits they can receive. Recently we added Aflac vision pass through to our benefits package.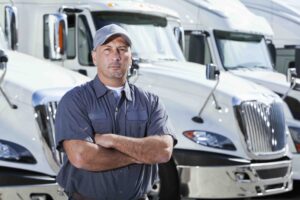 We Foster Driver-Manager Relationships
Freight demand is surging in recent years, and without the addition of drivers added to the fleet, the trucking industry is feeling the pressure. For this reason, many fleets are doing whatever they can to retain drivers in their organizations. PTP Transport is aware of this demand and has cultivated an environment that supports good driver-manager relationships. Knowing you have a reliable, understanding person on your side makes a difference. Our driver managers are not just people in a call center you barely know, they are your co-workers who understand the challenges of your job and work to help you solve problems and adjust as needed. You are both members of the PTP team and work together to advance the team. Our driver-manager relationships are a top reason truck drivers enjoy driving with us.
We Prioritize Driver Safety
Our fleet safety standards are one of the reasons PTP Transport is a top choice for new CDL A drivers. These driver safety standards are in place to help our drivers feel safe when they're on the road doing their jobs. PTP Transport's safety protocols include preventative maintenance with our service partner Penske, weekly driver-focused checks and driver safety incentives. Driver safety is our top priority, and we believe it is one of the most important parts of successful fleet management.
PTP is Now Hiring CDL Drivers to Join Our Team
Are you looking to advance your career as a truck driver? PTP Transport cultivates the foundation for successful truck driving careers. We believe our driver benefits, competitive pay, and training opportunities set our drivers up for a successful career. For more information about becoming a driver, or to apply to become a driver, contact us.