PTP Transport Strives to Create A Great Truck Driving Experience
PTP Transport Strives to Create A Great Truck Driving Experience
Being a truck driver can have its hardships. However, choosing the right company can better your overall workplace experience. PTP Transport understands this, we've listened to the complaints of drivers, implemented services and adjusted our policies to help provide a better workplace environment. Listed are a few of the biggest complaints we've heard and how we plan to help you experience the benefits of driving for PTP.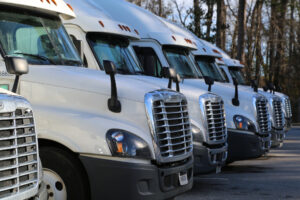 The Equipment I'm Given is Outdated and Unreliable.
Having old, unstable equipment is not only a pain but also dangerous for drivers. Failure of equipment can cause accidents, problems or inconveniences. PTP knows this. That's why we provide new equipment, including 2017 or newer Freightliner Cascadia with automatic transmissions. We proudly keep our equipment well-maintained through our Penske Comprehensive Maintenance Program. We strive to prevent problems on the road. Despite all those efforts, we understand that issues can still arise on the road. That's why PTP offers Penske 24/7/365 Roadside Service with shops across America. No matter the issue, we want to ensure the safety and well-being of our drivers.
I Feel Undervalued.
Many drivers note that they feel like they are just one fish in a sea of massive trucking companies. Drivers have observed a lack of personal connection with management and with other drivers. PTP wants you to feel comfortable in your work environment. That's why you'll be introduced to all management and as many fellow drivers as possible during your orientation. You'll develop a relationship with our dispatchers and managers. We are proud to say that our driver-management relationships are a top reason our truckers enjoy working for us.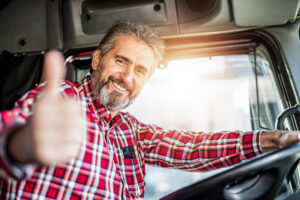 I Want to Spend More Time with My Family.
PTP understands that being away from family can be hard. We also know there are certain times you're needed at home. Requested leave allows us to work with our drivers' schedules. Now you can be home for the important things.
When I Wait for Loads, I Lose Money.
Drivers typically hate waiting for loads because, not only is it inconvenient, but they lose time they could be working and making more money. At PTP, we offer layover pay. This provides our drivers with some compensation for the inconvenience and time taken to complete the job.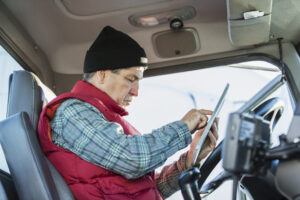 PTP strives for a healthy, welcoming environment for our drivers to thrive in. We hope that by implementing new services and adjusting our policies we have created a workplace different from the competition. If you're looking for a great truck driving experience, apply here. We're excited to share more about our on-boarding bonus and driver recruitment bonus opportunities.